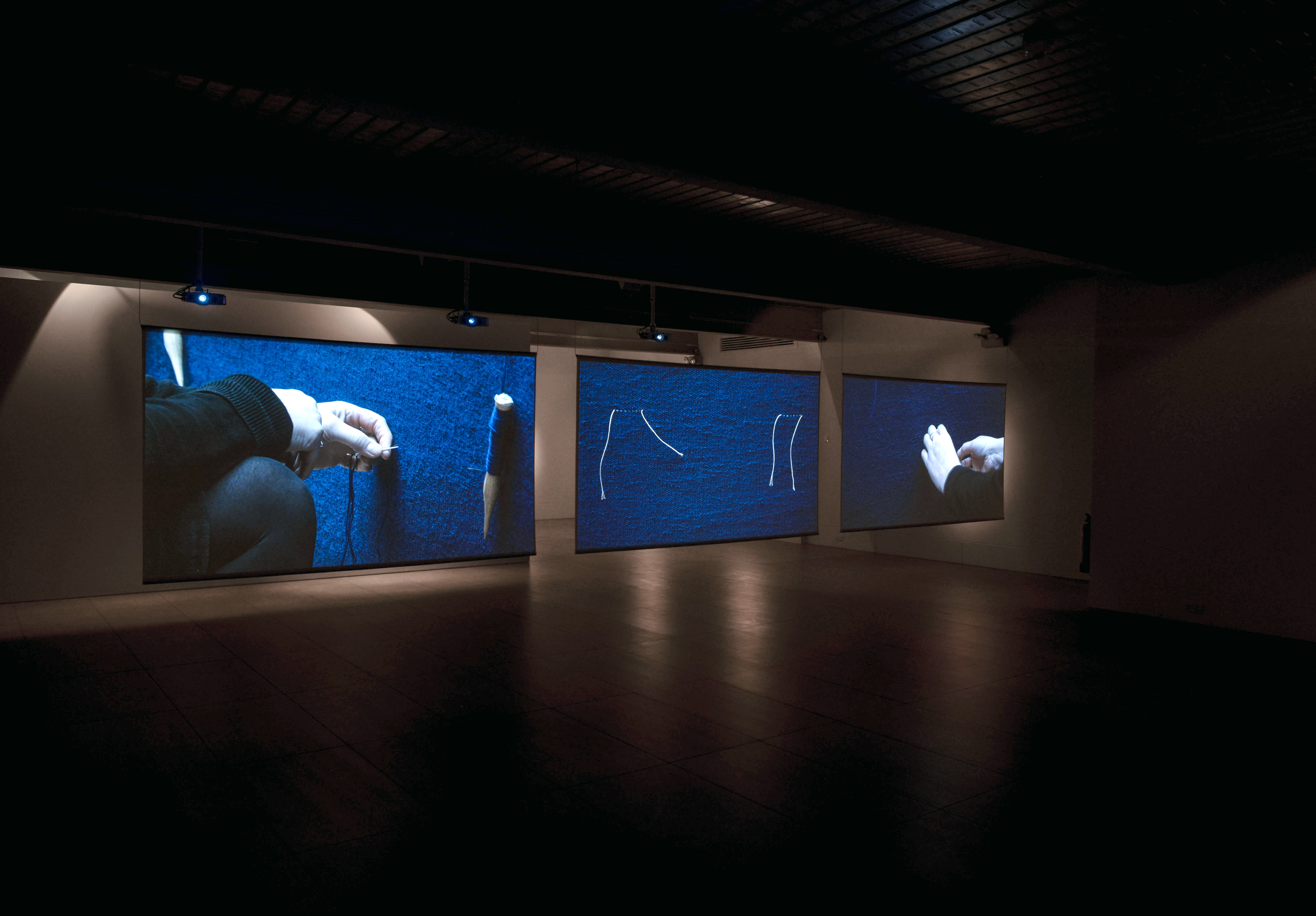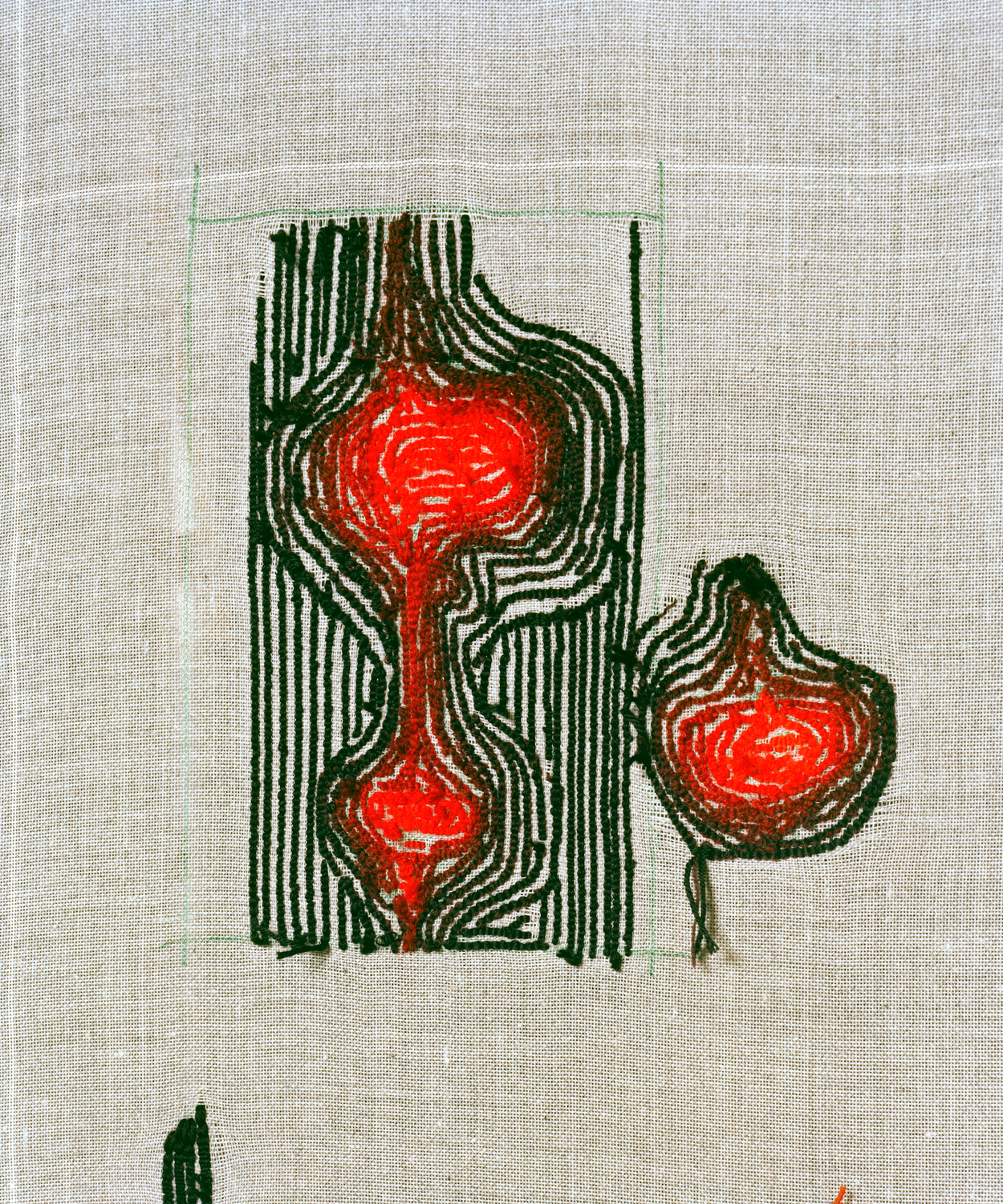 Screen for Another Focus
A moving image and photographic installaion made at the Dovecot Tapestry Studio in Edinburgh.

Photographs from the Dovecot's archive, framed to reveal the weaver's repeated actions as a mode of 'choreography', informed approaches to filming through an artist residency at the studio. Working in the space, interviews with weavers and interim screenings unfolded the tacit knowledges embedded within tapestry making, guiding the film-making process.

The piece closely follows the intimacy of human touch, where every inch of wool passes the weaver's hands. The film conceptually identifies the body as an extension of the tools that permeate weaving historically, and as technology itself.

Installation as three inter-related projections on suspended screens not only immerses the viewer in the focused, attentive space of the weaver, but creates new material relations between analogue and digital surfaces. The physical 'screen' of the tapestry is mapped into the virtual projected screen and can be viewed from both sides, this encourages the viewer not just to view but to move around and situate their own body within the installation.